SUPPORT
Spares
We are the sole supplier of original parts for our whole range of presses.
By using genuine, precision made, high quality Komori spares, you will ensure that all parts of your press are working together in perfect harmony.
You can order Komori spares through our service centre in Japan, or through your local agent.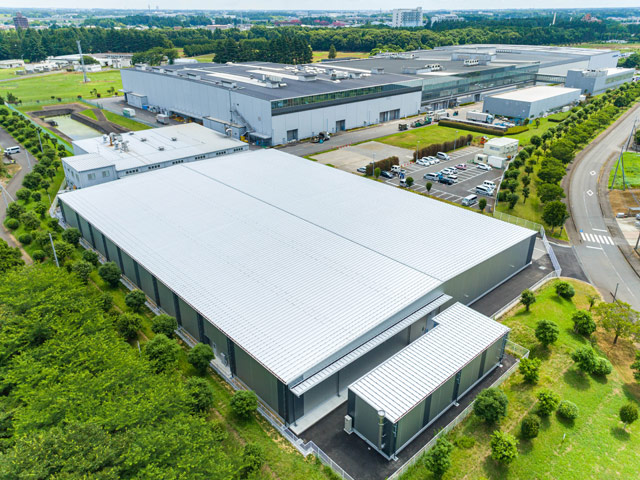 Customer Service
With a highly trained service group, Komori offers professional support, with the expertise and dedication to deliver what our customers need, whatever their requirements.
We offer services for the entire Komori portfolio in:
Installations
Original equipment installations performed by the experts from Komori, including instructions for a superior start.
Maintenance
It's better to prepare and prevent than repair and regret.
Komori service engineers are there for you for inspections, reliable parts, preventive maintenance and equipment care. Essential to extend the lifetime and profitability of your equipment. Stable and reliable production from feeder to delivery, ensuring optimal performance from all electrical and mechanical systems.
Health checks
Even though they may have their own skilled on-site engineering team, many customers like the reassurance of an independent check by Komori engineers.
These healthchecks can highlight corrective maintenance, improvements, upgrades and even training requirements, ensuring that your presses keep running at peak performance.
Remote Support
Komoris presses are renowned for their longevity and reliability, but on occasion there may be issues that require our direct support.
This may require an intervention buy one of our engineers on-site; alternatively, we can give support via telephone or video to get you back and running as quickly as possible.
Komori-Kare
KOMORI-Kare is Komori's bespoke maintenance package.
KOMORI-Kare aims to sustain and enhance our world-class press performance. There are three benefits as follows:
Protecting the economic life of the equipment
Protecting the assets against forced deterioration
Limiting the cost of maintenance of the equipment
Roots of KOMORI-Kare
Komori began as a company repairing presses for printing companies after the catastrophic damage caused by the Great Kanto earthquake. We also helped extend the life of presses with our knowledge and ingenuity.
This culture is still in place today. Komori continues to deliver high-quality, long-term maintenance services that ensure longevity for printing presses Komori has manufactured. Knowing that our presses will run reliably many years to come gives Komori great pleasure.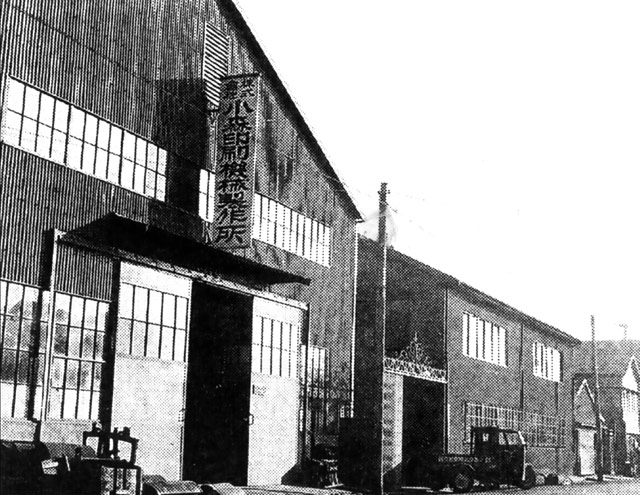 Yearly Health Check
KOMORI's engineers visit to the production site every year for the Health Check. By doing this, Komori can understand the press condition, and offer the most economic and customised maintenance solutions.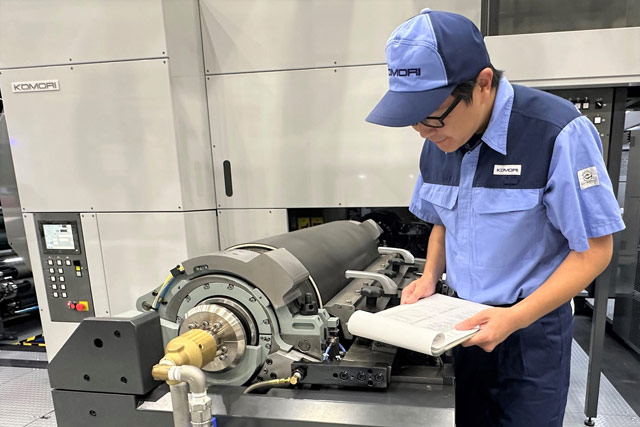 CCM:Customized Corrective Maintenance
Many printing factories carry out their own maintenance. In our experience, they are carrying out general maintenance activities at an averaged frequency. However, in actual production, each customer produces many different banknotes with vastly different production plans. Therefore, each machine needs a maintenance program that is customized to suit each situation.
Komori's experienced technicians will propose the optimum maintenance items for each customer. They will provide a report which gives a comprehensive analysis of their current condition, and recommend a maintenance programme to get them back to an optimum state. The Customized Maintenance Programme will be conducted 1 year after the Regular Professional Health Check.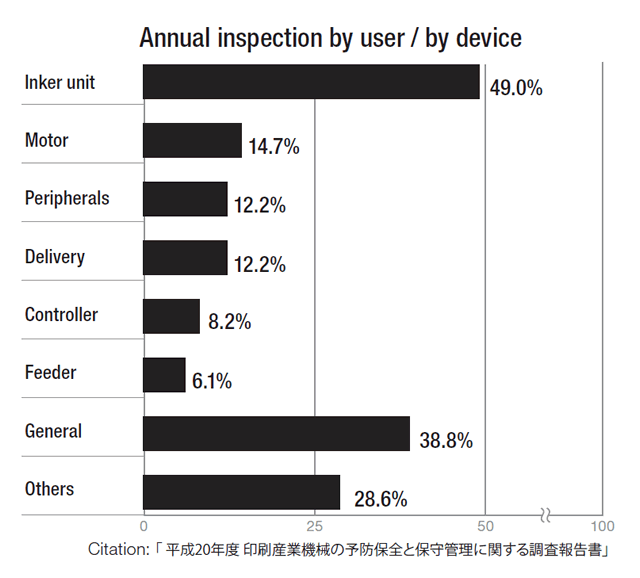 OPM : Optimised Preventive Maintenance
Preventive maintenance is a well known engineering strategy, and is carried out in many industry sectors. The main purpose of preventive maintenance is to minimize unplanned downtime and to carry out production as planned.
Komori developed an optimum preventive maintenance package by analysing a big maintenance data from their equipment all over the world.
The OPM package is determined by the result of the HC from the customer's press. Therefore the optimum plan is designed according to the customer's unique operating conditions.

Training
At Komori, we know one thing— as great as our presses are, it's the people who operate and maintain them that make the difference.
As press technology continues to evolve, it is critical to the success of any company that your teams stay ahead of the technology curve.
To help you achieve this goal, Komori provides comprehensive training programs that cover all aspects of the press.
This includes press operation, electrical and mechanical engineering and quality system training.
If you are unable to send your teams to our facility for training, specialized programs can be developed for on-site training in your facility.