Print Management
KHS-AI / Advanced Interface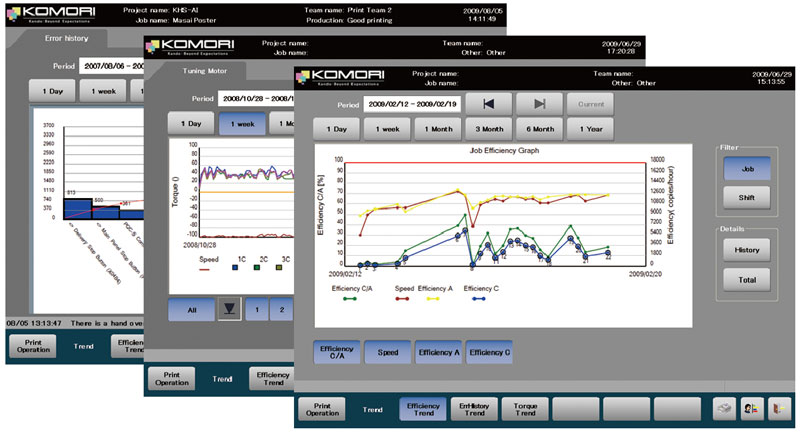 KHS-AI is a system for job management and productivity enhancement.
This system improves productivity by monitoring the production data such as machine operation status, operation logs, error history and maintenance history.
The preparation time for job change is greatly reduced by using the stored pre-setting information.
( Job, Paper size, Air, Side lay, Ink & Delivery released cam.)
PDC-SX/ Off-line Print Quality Evaluation System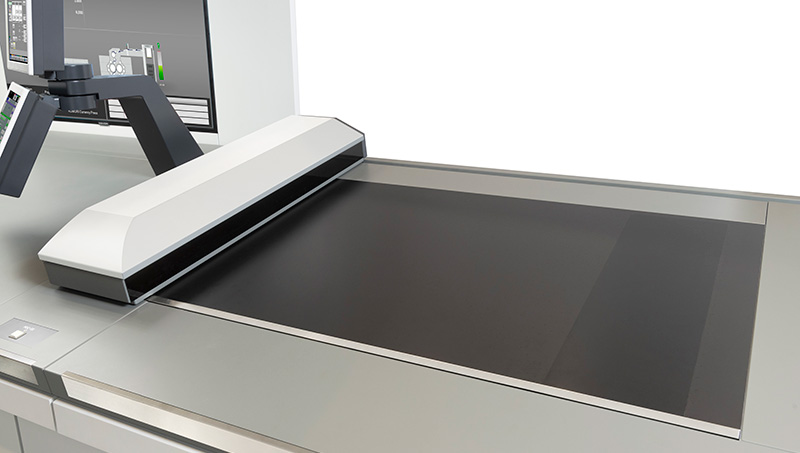 Support the operator by digitizing and automating color matching, and quality checking work
PDC-SX measures colour density from the colour bar on the printed sheet. After scanning the sheet, colour will be adjusted automatically.
Operators can check the variation of color density on the monitor for all areas, including rainbow printing.
Stored colour density data in the system can shorten make ready time on repeat jobs.
PQA Series/ Inline Print Quality Inspection System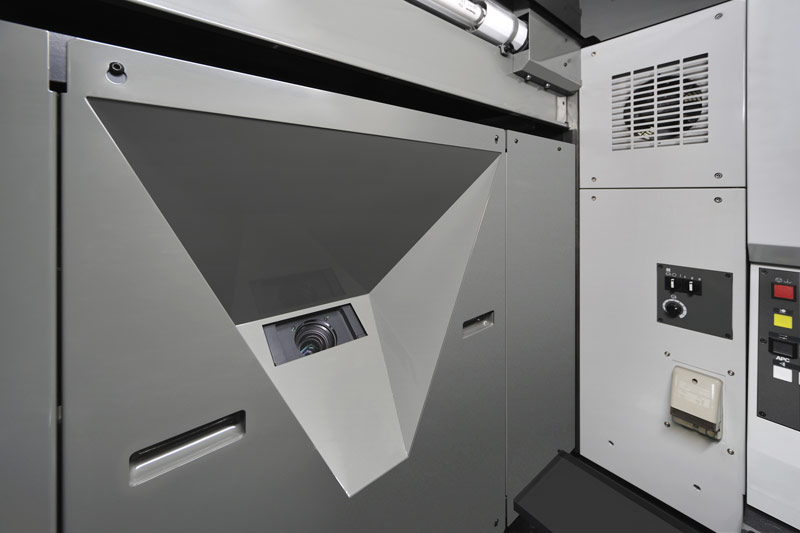 Maintains a high level of quality control through in-line print quality inspections
The systems inspect both sides of the sheet.
If a defective sheet is found, the operator is immediately notified and defective sheets are prevented from being sent to next printing process.
PQA-C / Visible Inspection
PQA-IR / IR Inspection
PQA-UV / UV Inspection
PQA-N / Numbering Inspection
KID / Komori-Info-Service Display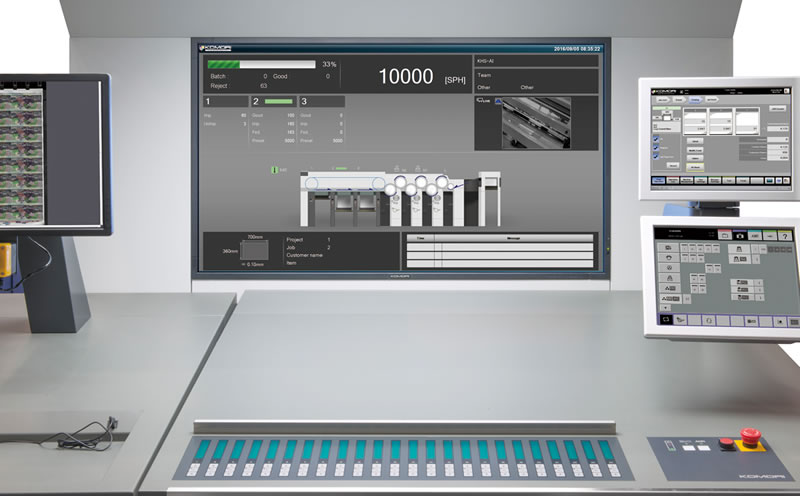 This is an information display on which all necessary data can be seen at a glance
It provides the key information required by the operator such as Press status, Job information, and the colour density for each ink fountain key. These automatic systems can significantly reduce job complexity and enhance productivity.