Ancillary Equipment
Rollercoater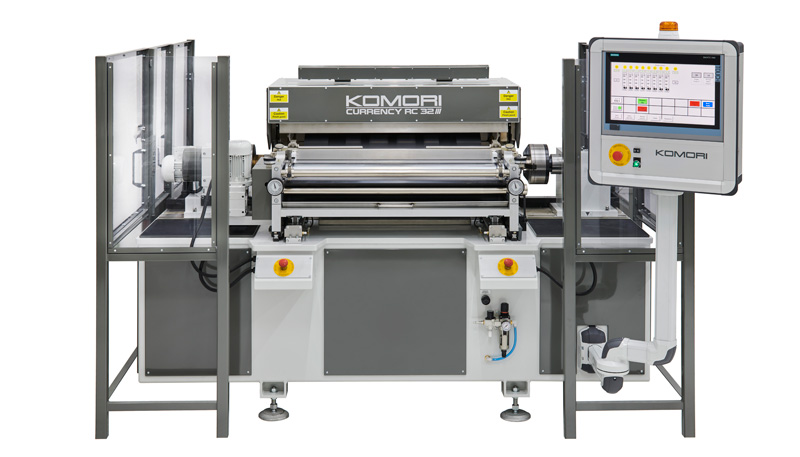 The RC32 Rollercoater provides a fast, reliable and unique method of applying PVC to Intaglio wiping and inking rollers.
The only roller coater on the market that coats all manufacturers rollers.
Operator Touch Screen for machine control, fault diagnosis and machine monitoring.
Designed to substantially reduce the overall preparation time of rollers.
Eliminates troublesome air bubbles and irregularities in the roller surface, which can substantially reduce the operational life of the roller.
Rollermix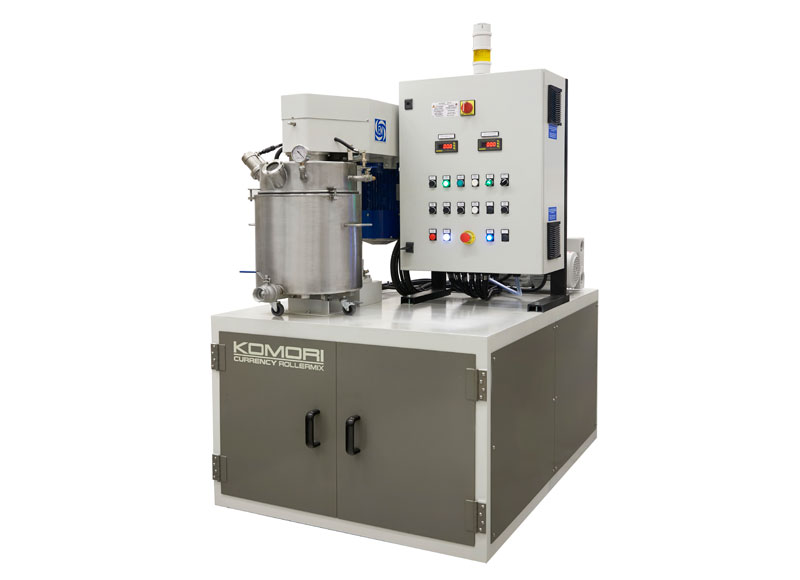 Rollermix is used for mixing different PVC formulas for the covering, and subsequent recovering, of Intaglio wiping and inking rollers.
The mixing impellor, with a profile calculated for maximum efficiency, ensures that all the ingredients are efficiently and evenly distributed.
Operates with vacuum, enabling a quick and efficient mix of the formula into the finished PVC liquid with optimum viscosity.
Supplied on a freestanding bench of convenient working height which incorporates a storage area with double doors.
LithoCut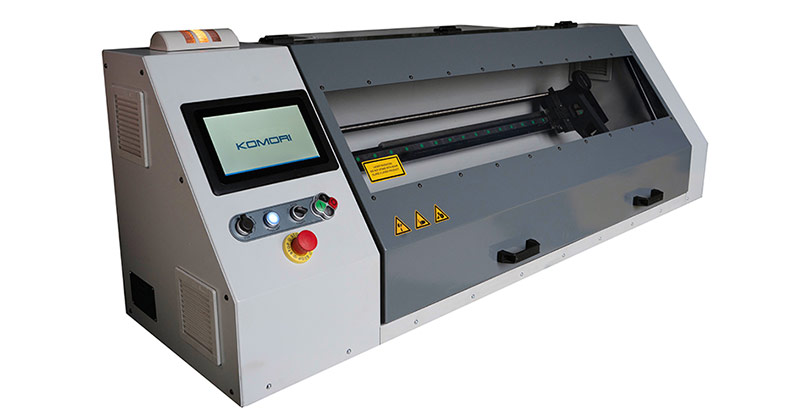 LithoCut provides a fast, reliable and safe method for cutting Litho and Numbering rollers.
Can cut all types and makes of litho and numbering rollers
Fully programmable – operator can do other tasks whilst a roller is being cut
Reduces overall make-ready time by up to 8 hours – each roller takes less than 60mins to cut
Eliminates risk of injury to operator
Intaglio Proof Press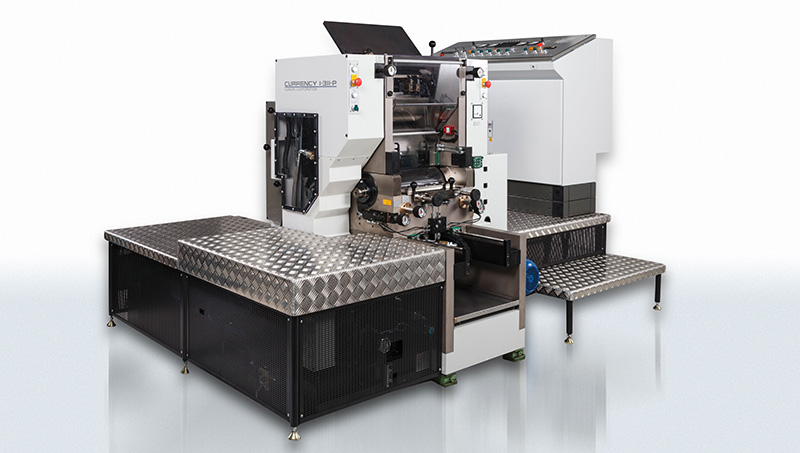 I-311-P Intaglio Proof Press provides thehigh security printing industry with a useful tool.
Not only for proofing documents of value, but also for carrying out research and development into printing techniques and consumables for use in day-to-day production.
Its flexibility allows the machine to test plates, paper, ink, packing, rollers and wiping solutions under conditions which emulate those found on the main direct inking Intaglio press and can also be used for short.
In order to test these consumables to their limits, controls on the I-311-P can be set to ranges which would fall outside those settings normally expected to be used in everyday production.